APRIL 10, 2023
MY APPLE TREE
Dendrology is the study of trees and theology is the study of the nature of God. And as long as we don't take it too far, combining the two studies can lead us to some fantastic truths. My wife and I purchased the home we live in now for several reasons, but one of those reasons was all the beautiful large white oak trees all around the house. Some of these oaks are approximately 200 years old. I have been able to confirm this by counting the annual growth rings after cutting into the few that have died during the 15 years we have lived there. I have pondered what these oaks may have seen in that amount of time: Native Indians, settlers traveling westward and even Union soldiers marching toward the banks of the Des Moines River headed for the 1861 Civil War Battle of Athens, to name a few.
I love how old trees naturally make us think backwards in time, but also point us toward our God. They provide great analogies for our Christian walk: the way they grow upward toward the heavens, their roots being their source of beginning, stability and life, and how they are glorified in their branches and it's leaves. Now we can only make these analogies because most of us reading this blog have already heard much of God's special revelation. God has revealed himself in a special sense through the His word, the Bible. But He has also revealed Himself in a general sense through His creation. Romans 1:20 says For his invisible attributes, namely, his eternal power and divine nature, have been clearly perceived, ever since the creation of the world, in the things that have been made. So they are without excuse. God's special revelation of Himself through His word in many ways help us understand His general revelation in His creation. That's why it's never good for the deer hunter to assume his deer stand is his church. Yes you can enjoy God's creation through a close experience with nature but there's no way to corollate that to a saving faith. In other words, nature helps us understand God is real and even alive, but gives us no knowledge at all of the Gospel of Jesus Christ. And that's why we should not neglect to meet together (Hebrews 10:25). In fact the verse just before that, verse 24 says And let us consider how to stir up one another to love and good works. Which is why I want to tell you about my apple tree.
Oaks are known for their longevity, but ornamental and fruit trees are not. We have two apple trees in our yard. We planted them about ten years ago or so. And almost every year one of them produces enough apples to bake a pie for every family at FBC. When the apples come on the lower branches of that poor apple tree hang to the ground and the upper branches seem like they are just about to snap.
When defining what true Christianity looks like Jesus tells us in Matthew 7:16 You will recognize them by their fruits. It's easy to understand what the fruit of my apple tree is, of course it's apples. But what is our fruit supposed to be as Christians? Galatians 5:22-23 gives us the answer, But the fruit of the Spirit is love, joy, peace, patience, kindness, goodness, faithfulness, gentleness, self-control. So is that it? Keep these characteristics and only these in your life? I think there is more we learn from the apple tree.
We can see the apples! So to start we need to be sure others can see love, joy, peace, patience, kindness, goodness, faithfulness, gentleness, self-control in our character. Secondly, that should be all they see. Matthew 7:17-20 says So, every healthy tree bears good fruit, but the diseased tree bears bad fruit. 18 A healthy tree cannot bear bad fruit, nor can a diseased tree bear good fruit. 19 Every tree that does not bear good fruit is cut down and thrown into the fire. 20 Thus you will recognize them by their fruits. Remember I said I have two apple trees. One of them has never produced good apples. They are always small and chalky or some years even non-existent. The scariest warning in scripture comes next.
Matthew 7:21-23 "Not everyone who says to me, 'Lord, Lord,' will enter the kingdom of heaven, but the one who does the will of my Father who is in heaven. On that day many will say to me, 'Lord, Lord, did we not prophesy in your name, and cast out demons in your name, and do many mighty works in your name?' And then will I declare to them, 'I never knew you; depart from me, you workers of lawlessness.' So the apples produced by the apple tree, if not picked, will eventually rot. They must be used, or useful. We must take the character traits in Galatians 5 and put them to use. Just like Jesus says in John 1:12 But to all who did receive him, who believed in his name, he gave the right to become children of God. The equation here is to 'Believe' plus 'Receive' equals 'Become'. Many Christians say they believe and therefore are. But that's not biblical. We who believe must receive the faith we have been given in order to become the children of God. The act of receiving your faith is like the apples on the apple tree. You have to put them to use. We put our faith to use when we act from it. We do that by trusting in the Lord, not ourselves, to do His will through our lives. Jesus concludes His lesson of true Christians by saying in verse 24 Everyone then who hears these words of mine and does them will be like a wise man who built his house on the rock.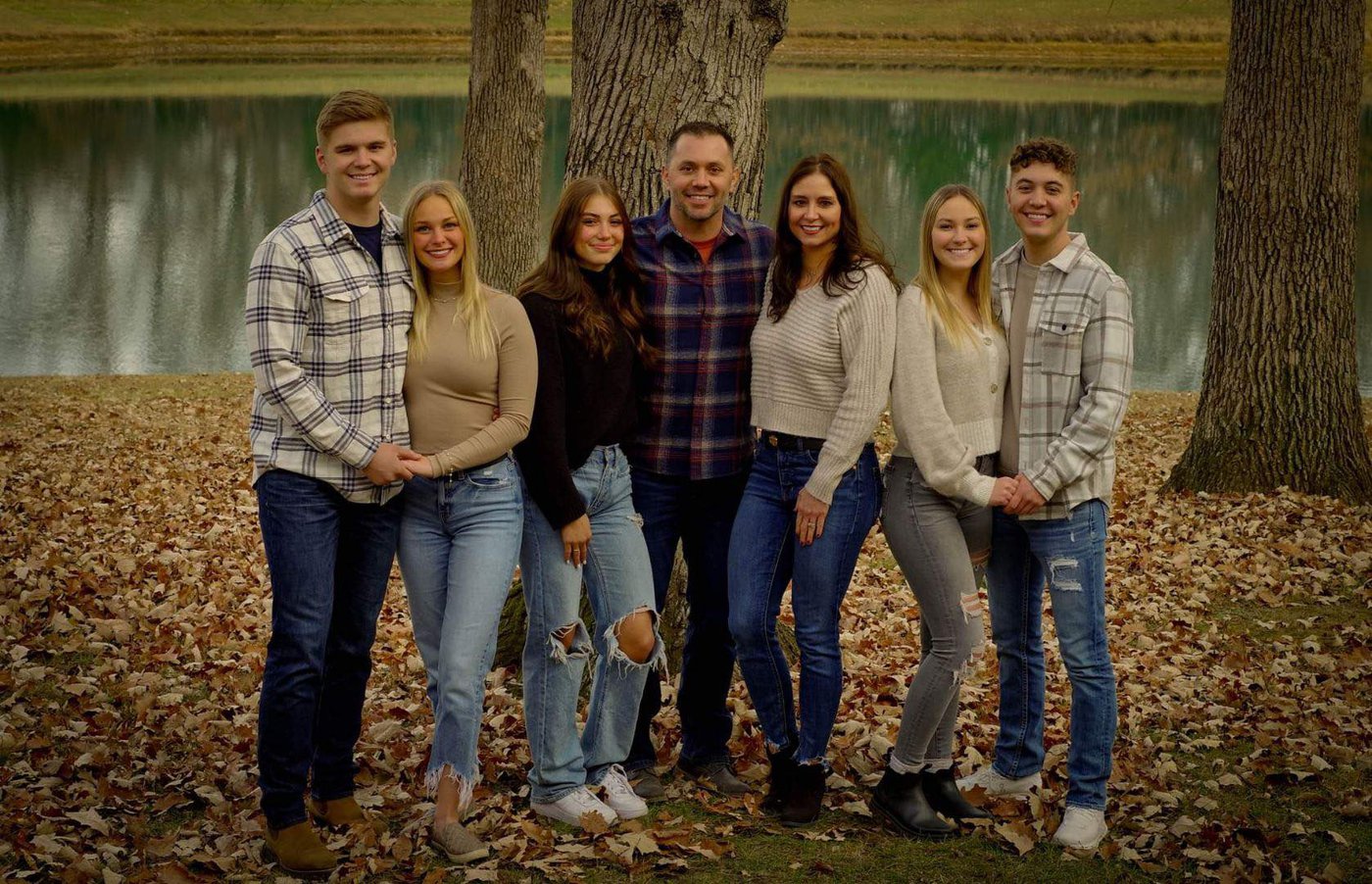 About the Author
Matt Gutting is an Elder at FBC Kahoka and Service Manager at Kahoka Motor Company. He and his wife Erin are looking forward to both of their sons getting married in 2023.