APRIL 16, 2023
LOVING GOD WITH OUR MINDS
In Matthew 22:34-40, when an expert in Jewish law asked Jesus what the greatest commandment was, Jesus recited an Old Testament passage from Deuteronomy 6:5:
"'Love the Lord your God with all your heart and with all your soul and with all your mind.'"
Most of the time we seem to have a good handle on what it's like to love God with all of our heart and soul, but we struggle to get our arms around what it means to love God with all of our mind. Fortunately, the Bible has much to say about that topic:
Romans 12:2 – "Do not be conformed to this world, but be transformed by the renewal of your mind, that by testing you may discern what is the will of God, what is good and acceptable and perfect."
Philippians 4:8 – "Finally, brothers, whatever is true, whatever is honorable, whatever is just, whatever is pure, whatever is lovely, whatever is commendable, if there is any excellence, if there is anything worthy of praise, think about these things."
Isaiah 26:3 – "You keep him in perfect peace whose mind is stayed on you [God], because he trusts in you."
2 Corinthians 10:3-5 – "For though we walk in the flesh, we are not waging war according to the flesh. For the weapons of our warfare are not of the flesh but have divine power to destroy strongholds. We destroy arguments and every lofty opinion raised against the knowledge of God, and take every thought captive to obey Christ."
So, what do these verses tell us about loving God with our minds? Firstly, when we become new creations in Christ, an interesting thing begins to happen: our minds begin a transformational process. The speed of this process depends in large part on how willing we are to allow the Holy Spirit to change our thinking. In a tangible way, we can measure the level of our Christian maturity by how far we've progressed in this transformation process.
Secondly, as we are more and more transformed in our thinking, we become less and less conformed to the culture around us. We think less and less about the destructive and selfish things that our culture dwells on and think more and more about the things of God. Author Os Guiness summed it up well when he wrote: "…thinking Christianly is thinking by Christians about anything and everything in a consistently Christian way – in a manner that is shaped, directed, and restrained by the truth of God's Word and God's Spirit."
Thirdly, as we think more "Christianly," we are able to challenge the "conventional" wisdom of our culture and "destroy arguments and every lofty opinion raised against the knowledge of God" (2 Cor. 3:5). In the challenging times we live in, loving God with our minds means being able to think critically and with discernment. Early on in the nation of Israel's history, 1 Chronicles 12:32 noted that the men of the tribe of Issachar "understood the times and knew what Israel should do." In the same way, we Christians today need to understand the times we live in and be "salt" and "light" to those around us who are being blinded by Satan's lies.
Note that the command to love God with our hearts, souls and minds are directed to all who profess Jesus as Lord, not just Bible scholars and Christian "thinkers." We all have the responsibility to seek to have the "mind of Christ" (1 Corinthians 2:14-16). Having the mind of Christ means digging into the scriptures and praying that the Holy Spirit will transform us into someone who resembles our Christ more than our culture.
The result? We will start to become more like Jesus every day and those around us will begin to take notice. We will begin to impact our fallen culture in positive ways. We will start demonstrating godly discernment and make wise decisions. And we will really come to understand what it means to love God with all our heart, soul…and mind!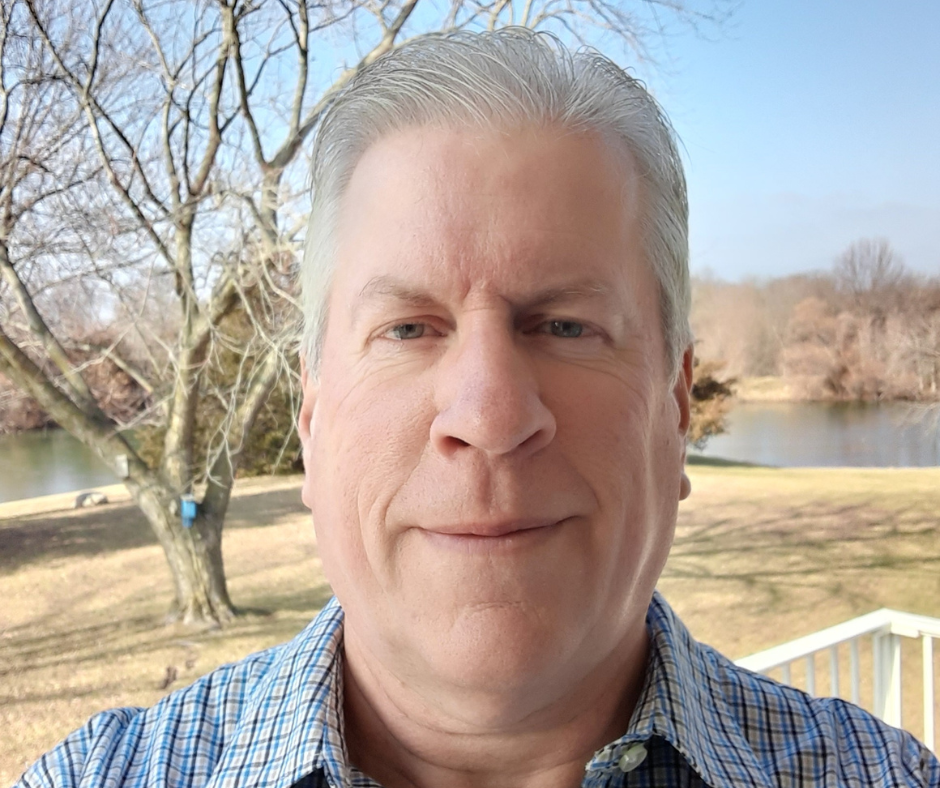 About the Author
Tim Carman is a semi-retired aerospace engineer and native Iowan who has been married to Sandra for 37+ years. He and his wife have two grown children and one grandchild and live in rural Clark County, Missouri.