March 6, 2023
WHEN HEAVEN IS SILENT
When I said, "My foot is slipping,"
your unfailing love, Lord, supported me.
When anxiety was great within me,
your consolation brought me joy
Have you had a prayer that you've tucked deep down into the crevices of your heart? One that is so precious and fragile that you have brought before the Lord time and time, and time again and yet there has been no answer? What you are beseeching the Lord for so earnestly is good and right and yet there is only silence in response. And you ask yourself, "Why would God withhold something so good from His child?"
If you've been in Christian circles for any length of time, I'm sure you've heard it taught that God gives three answers for prayers: yes, no and wait. But we, as fast-food junkies, sometimes like to think that wait just means a few days. However, what if that waiting has turned into weeks which has turned into months which has led to years? At what point does a wait become a no and why would He say no to you and, at the same time, say yes to so many others?
Is it that there's a daily limit to how many prayers God can answer with a yes? We laugh but sometimes, if we're honest, this is how it feels. We know that it's not that God has a limited amount of answered prayers He can give out or a limit to His blessings or a limit to His goodness. When He says no or wait to you, that isn't because He said yes to someone else and now has to recharge His "Blessing" battery supply.
If it isn't a limited supply of blessing, then what would cause God not to answer our prayer? Could it be because of sin? Sure, sometimes it is because of sin in our lives but that's not always the reason. Remember, we live in a fallen world and part of living in a fallen world is that things are broken – they are not as they should be. So, while sin in our lives can definitely play a part, that isn't always the cause.
But that's not what the blind man was told all his life in John 9. For his entire life up until the day Jesus entered into the picture this man was told that he was born blind because of either his sin or the sin of his parents. Can you imagine? Your whole life you suffer as an outcast wondering what your parents did or what you had done to cause such pain in your life? Yet, what Jesus said in third verse speaks life to every believer suffering when Heaven is silent and the Lord doesn't answer our prayer in the way we so deeply long for Him to: it was not that this man sinned, or his parents, but that the works of God might be displayed in him. This man suffered all of his life for this very moment, this miracle, to be recorded for all of eternity and for us to read about 2,000 years later. He was an instrument of the long-awaited Messiah to demonstrate His authority over all things as the Savior of the world. Do you think the blind man considered all his suffering worth such an honor? I'm sure he does. Do you think if he had known that God would use his suffering in such a powerful way it would have helped in the day-to-day grind of life? I bet it would have but God doesn't always tell us how our story is going to unfold because He wants us to trust Him to take the next step. He wants us to be faithful in the waiting just as this song so well reminds us. What if the blind man had given up on life that day and stayed at home. What if he woke up that morning and said to himself, "What's the point of my life? I'm just going to stay in bed today." He had no idea that this would be the last morning he would wake up in darkness and that evening when he went to bed that he would see the stars for the first time.
Reflecting on others in Scripture who God called to wait for years I think about Joseph in prison. He spent two more years in prison after interpreting the cupbearer's dream in Genesis 40. We read Joseph's account and know that, while there were some definite low points in Joseph's life, he ends on a high note and winds up being second in command of Egypt, the world superpower at the time. But let's put ourselves in Joseph's shoes for a moment. He had no idea that, two years after the cupbearer is released, he would stand before pharaoh, interpret his dream, and go from a nobody to a noble. What if he believed the lies that God had forgotten him in that dark prison and he just gave up on life? He would have missed out on how the Lord was going to use him to save an entire empire.
I reflect on the Israelites at Mount Sinai when Moses was gone for 40 days in Exodus 32. They thought Moses to be dead and gave up waiting on the Lord and turned to idols in less than two months. But what if they held on to God's promises just a little longer? Well, it would have saved Moses another trip up the mountain for a new set of tablets as well as 3,000 lives. But the Israelites lost heart and believed the lie that God had forsaken them, and it cost the lives of thousands.
This scene from Season 3 episode 2 of The Chosen was one of the most beautiful perspectives on suffering I have ever seen in film. Now, yes, to clarify for any critics reading, The Chosen takes some artistic license to fill in the gaps (though nothing added has contradicted Scripture) and one of those additions they have made in the show is that the disciple James (not the brother of John) has a physical malady. And in this scene he asks Jesus why He hasn't healed him. A question that so many ask.
When Heaven is silent and the weight of unanswered prayers seems overwhelming, remember what the psalmist wrote in Psalm 94. While the context has to do with enemies coming against you and the wicked flourishing it still applies to times when we feel like we are struggling to hang on to the Lord because of our weariness from unanswered prayers. And, in those periods of weariness, we realize that He's hanging on to us and we ask Him not to let us go. We may not ever know on this side of eternity why God chose to wait so long to answer our prayer or why maybe He never did. But in those seasons of silence when the waves of brokenness slam into you, let us cling to what we know of the character of God. That He is good, gracious, loving, merciful, compassionate, all-powerful, all-knowing, all-seeing, just, perfect, and right. As Hagar said, our God is El Roi The God Who Sees. Our tears do not go unseen and our pain does not go unnoticed by our loving Father and He is telling us to hang on a little while longer. So let us not waste the trial or miss out on what God is teaching us in our wilderness wanderings. Don't be like the Israelites at Sinai who turned their back on the Lord when He was slow to act in the way they expected. Even if our prayers are not answered in the way we would like, we can say with confidence, that God is good and we can know that He works everything together, including our unanswered prayers, for our good and His glory (Romans 8:28). And it is this assurance of God's character that will give us sure footing to take the next step with Him.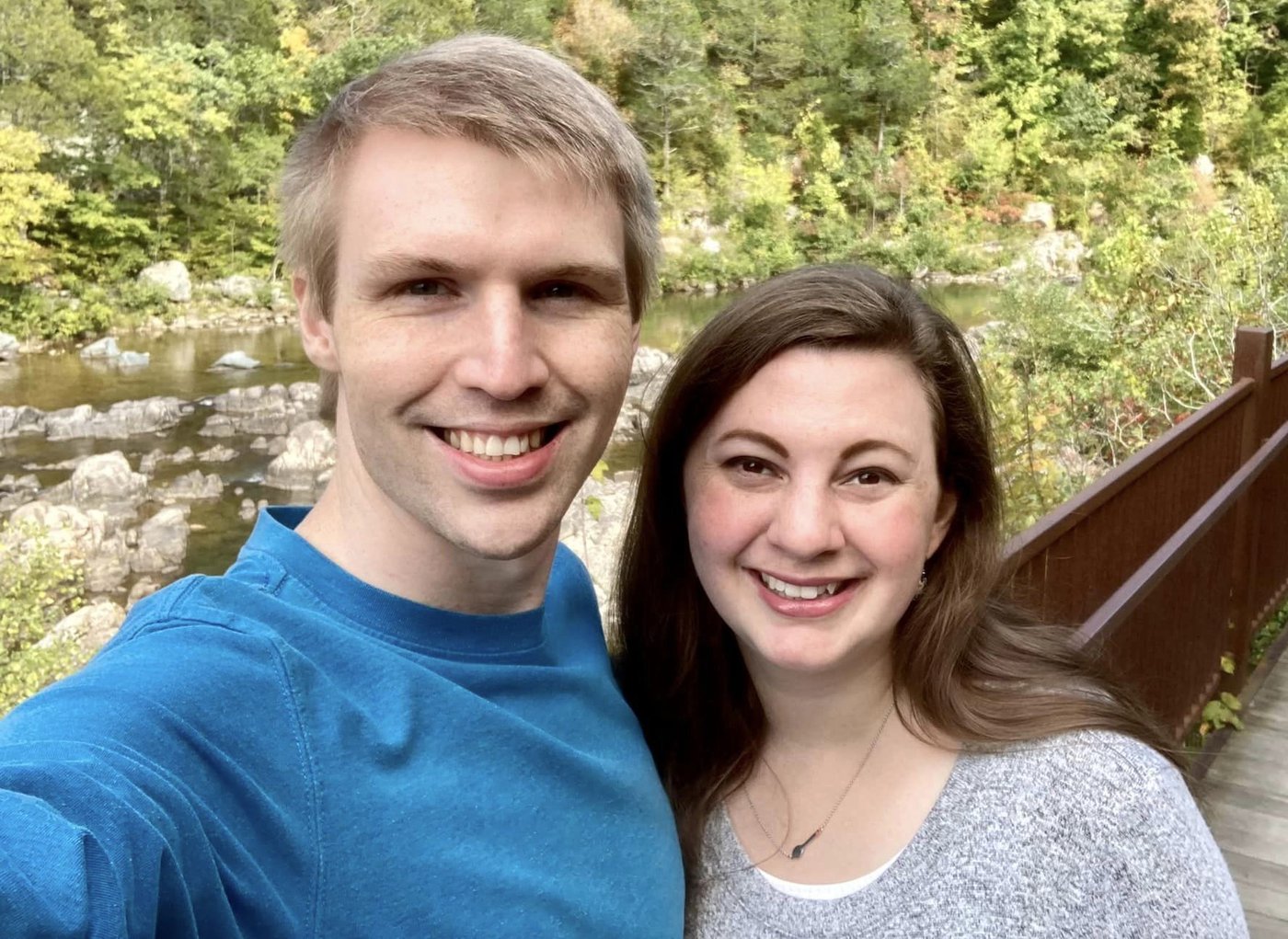 About the Author
Caitlin Neace is a fulltime pastor's wife. She and and her husband, Cameron, and their two cats, Pierogi and Poptart, have called Kahoka home since February 2022. When not working on her Pampered Chef business, Caitlin enjoys playing board games, puzzles, reading, watching dystopian movies, and organizing - spreadsheets are her best friend!