Above is a recent video that was shared to us by Sailas about their Missionary commissioning service. It ended with earlier this month with 17 souls saved and baptized. Sailas's request to keep them in your prayers as they begin their walk with God.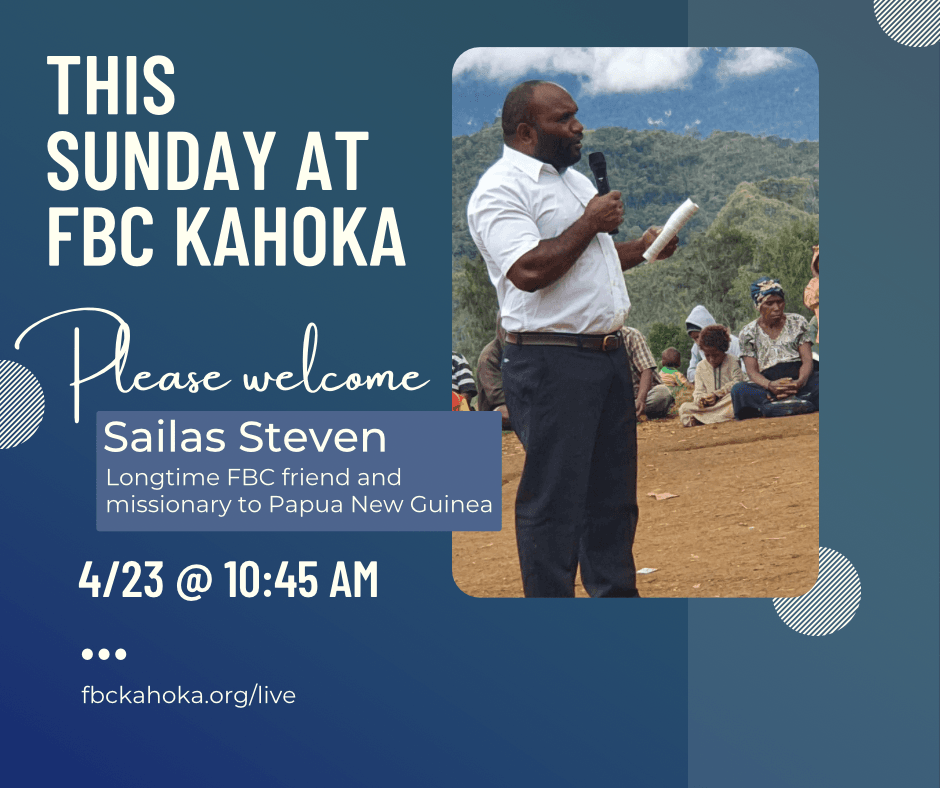 Let's help our brothers and sisters in Christ to build God's Kingdom in Papua New Guinea!
---
---
Read what God is doing...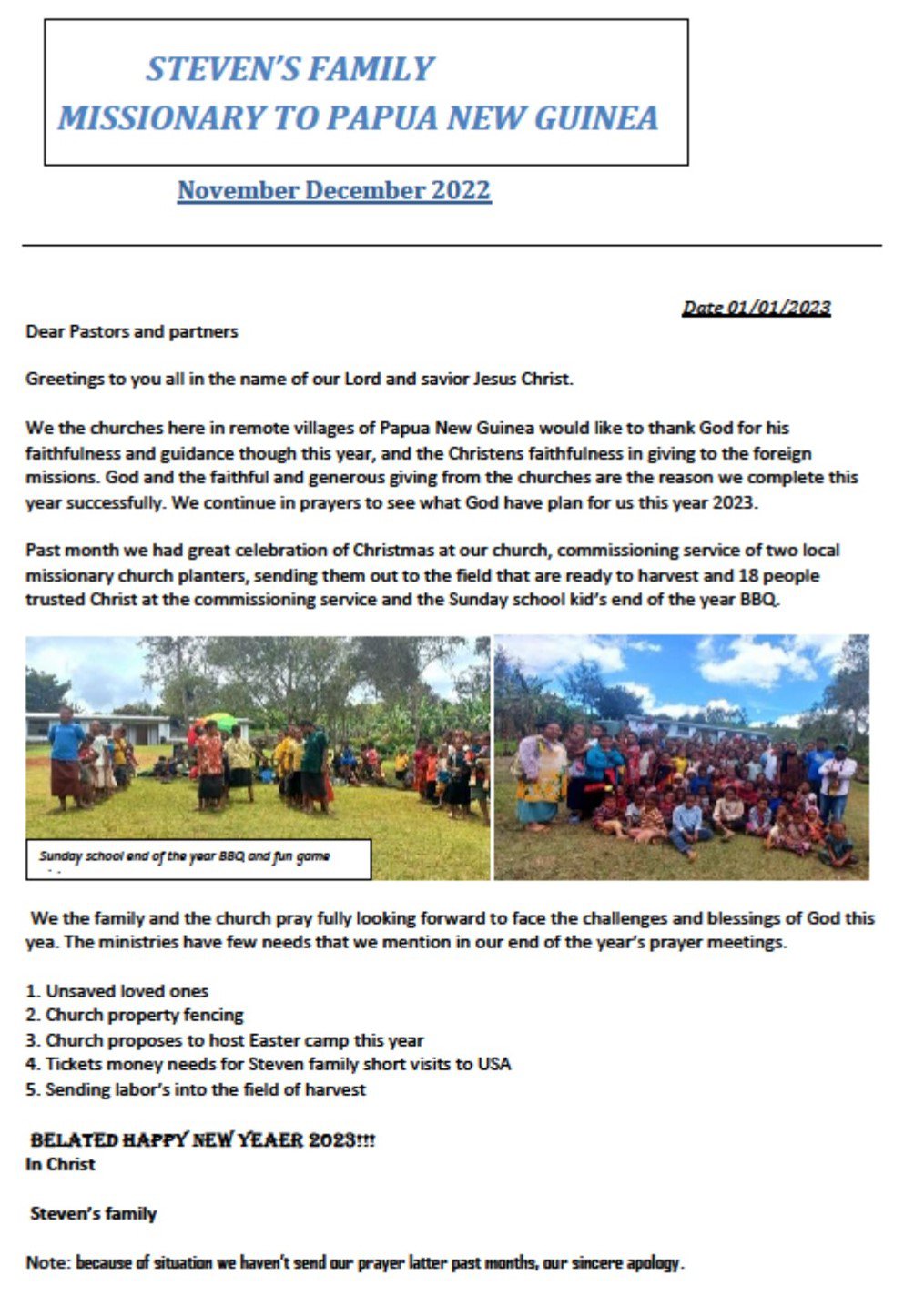 ---
2022-02-13
Hello, First Baptist Church family. We the Steven's family want to thank you for all your prayers and support continuously.
The truck that church helped purchase two years ago, really happened our ministry in Papa New Guinea. God has blessed our ministry, our of the truck, we were able to make some money and start a missionary transit project and praise the Lord, we able complete it.
Also, it helped us to build church / Chapel building and praise the Lord that we also complete it.
Prayer requests : Our vision for 2022 is to have a camp facility, and we are working on it to cut timbers and start collecting materials, so please pray for safe and straight.
Again thank you so much.
You'll are loved
In Christ
Steven's family.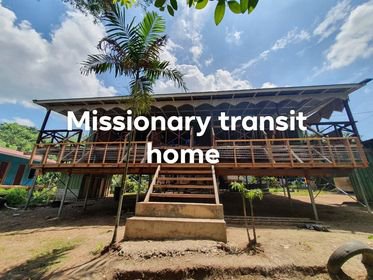 ---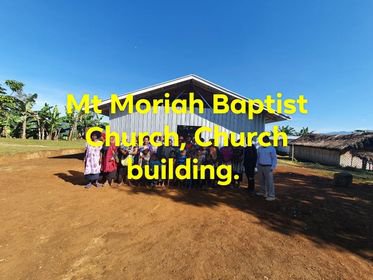 ---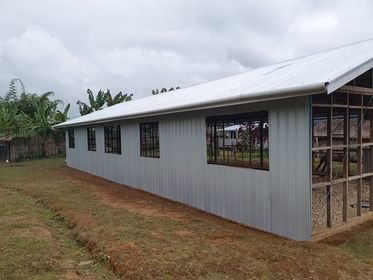 ---
Ways to Give
Please use the memo or note field to indicate your gift is for SAilas Steven
Giving Boxes:
You can place your gift into either Giving Box located at both entrances to the sanctuary.
Give by Mail:
You can mail checks made out to FBC Kahoka to 363 North Washington Street, Kahoka, MO 63445
---