Josh Didier serving with His House of Wisconsin
Josh Didier is a Campus Minister with His House of Wisconsin Ministries in Fitchburg, Wisconsin. This is a college campus ministry that exists to follow Jesus, share life and change the world through college students. College students will be world changers. They will be the next generation of leaders in this world and as they go into the world equipped in they ways of Jesus we will see God's Kingdom come into fruition changing the world for God's glory and our joy! This means we have to actively share the good news of Jesus with the people around us in our everyday lives. His House is an evangelical interdenominational ministry that allows for a diversity of theological perspective and practice. We see our diversity as a strength that allows everyone involved in our ministry to grow deeper in the mysteries of our shared faith. In the strength of our diversity we must also share a number of core beliefs so that we might stand strong together in unity.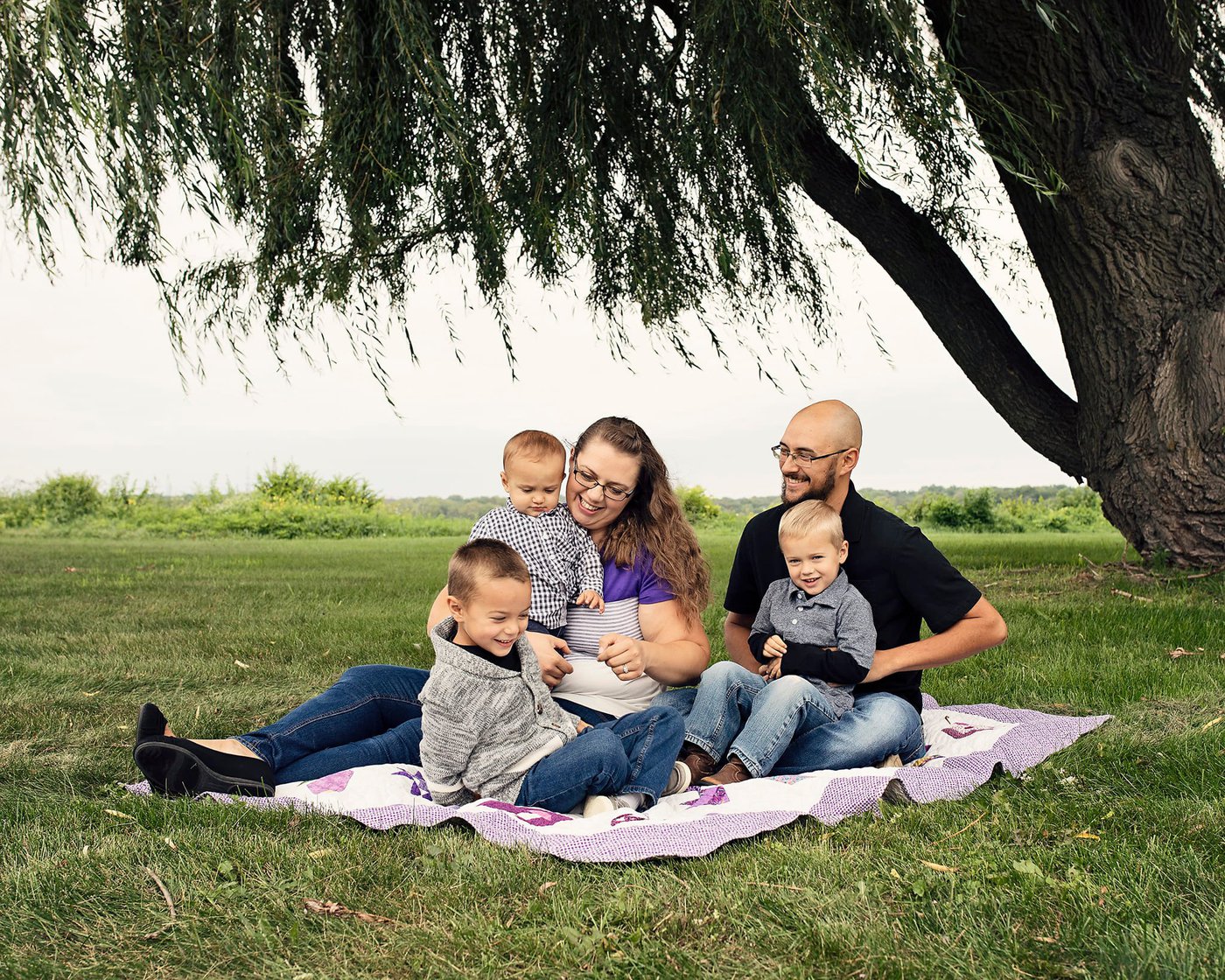 Read Josh Didier's Updates Here
March 27, 2023
It's been a busy first half of the semester!
I know it has been a little while since my last newsletter, and I wanted to give you an update on all we have been doing here in Wisconsin and abroad.
Connecting in Madison
Developing new relationships with students and other members of the UW community can be a challenging process, but starting anew is also a great opportunity to give time and attention to the needs of individuals. Throughout this school year I have been thinking a lot about Luke 15:1-7, the parable of the Shepherd who leaves the 99 sheep to search for the one that is lost. Jesus clearly speaks about the way He pursues and cares for each individual who is lost and in need of repentance. However, it is also clear that He cared for His disciples with that same kind of intensity. My ministry right now is not to crowds. It is a regular pursuit of one at a time. Some I am introducing to Jesus for the first time. Others are already following Jesus and walking through the daily grind of their discipleship journey. A large component of my ministry right now is to show individuals that they are worth the effort. Showing them that they are worth my time. Showing them that they are worth putting other things on hold to be with them. Reminding them that Jesus is pursuing them with greater passion. It's a wonderful reminder to search for the "one" that Jesus is calling on us to pursue and serve as an example of Christ's loving pursuit.
I have also had the pleasure of working with University Religious Workers (URW) to build a stronger relationship between campus ministries and the University. We are currently working on a project with University Health Services to assist them with mental health care. They have asked URW if we could provide a database of campus ministry leaders and pastoral counselors to which they could refer students. It is a great blessing to be invited into this process, and it would encourage students to seek out counseling through pastors and other ministry leaders to address their mental and spiritual health. Praise God! Please pray for this opportunity and for deepening relationships between ministry workers and university staff.
Connecting Across Campuses
In February we had a winter retreat that included all three of our campus ministries across Wisconsin. Events like these are great for our students and leaders as we get to bond over fun activities and grow together in our mission and vision. This year our teaching and workshops focused on the importance of our work, as well as the need for rest. Many of them (and ourselves if we are honest) are overwhelmed by the work and responsibilities piling up in their lives. We often need to be reminded that Sabbath and rest are a gift from God, and are a necessary part of our growth. We encouraged and challenged our students to seek the Lord in both their work and their rest. We know that God will accomplish great things through them in the years to come.
Connecting Across Cultures
This month we took students on our first spring break trip to Valencia, Spain! The focus of this trip was to develop cross-cultural relationships with students and ministry leaders overseas. The students I have met in Madison were not able to join us this time, but we had 15 students from Ripon College including several who are new to our ministry! We had the pleasure of being in Valencia during Las Fallas, a unique festival that includes firecracker shows, fireworks, sculptures in the streets (which are burned down at the end of the week), and constant firecrackers from the locals. It was a unique experience and it is a beautiful city, but the best part of the trip was connecting with the people. It was a joy to introduce the students and leaders from Spain to our group from the States. Our students were able to hear the Gospel proclaimed by our brothers and sisters in Spain, and we were able to do the same with their students. It was a mutually beneficial experience and we look forward to this ongoing partnership.
Trips like this are also a wonderful time for bonding with our own students. Not only do we get to share a unique experience together, but the depth of conversation is priceless. When you spend that much time with someone you get into conversations about life and faith that you otherwise might have lost among busy schedules back home.
Prayer
Please pray for our connection with mental health services here in Madison. I trust that God will do great things through this partnership and bring healing in the lives of many students.
Please pray for the follow up conversations with the students who joined us in Spain. Some of these students are new to His House and the bonds built on this trip could present wonderful opportunities to serve these students on campus.
Please pray for the students I am serving here in Madison, that those relationships would deepen and for students to grow in their faith.
Thank you for your prayers and financial support. Your faithfulness and encouragement make this ministry possible, and the impact on our students will last a lifetime!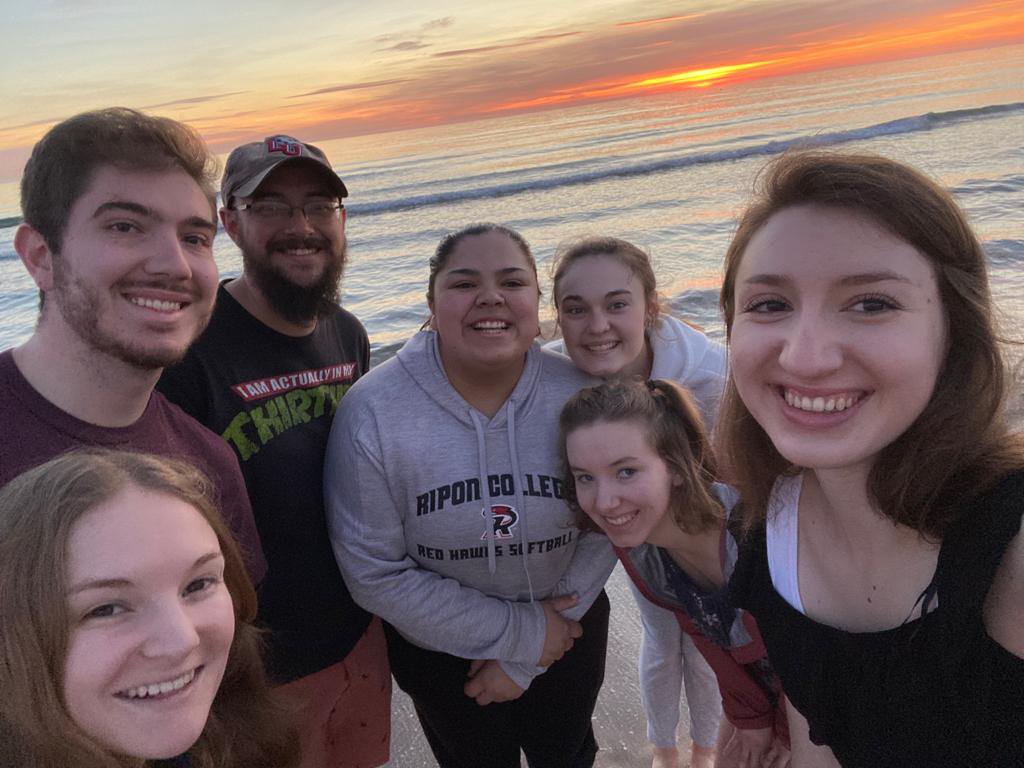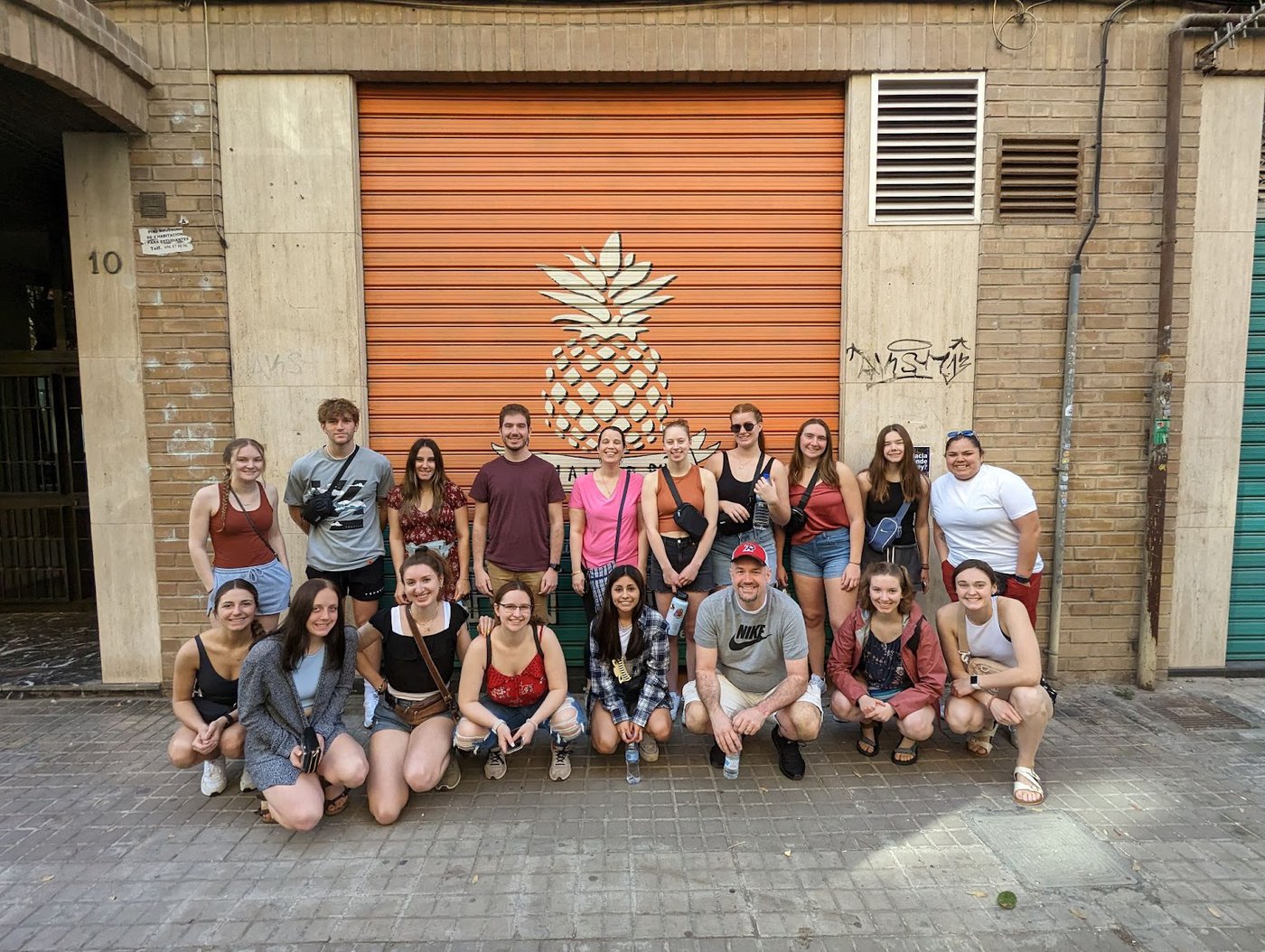 ---
---
November 28, 2022
We have had a busy first semester! Josh has been meeting students in his time on campus, and October included a couple of key trips for our ministry.
Fall Retreat Oct. 14-16
This retreat included all three of our campus ministries (Ripon College, UW-Oshkosh, and UW-Madison) as we met at Expeditions Unlimited for worship, study, and mutual encouragement. Our director guided us through the parable of the Good Samaritan and challenged our students to take an active role in bringing the Good News of God's Kingdom to those who are hurting and oppressed in our communities. It was a great opportunity for challenge and bonding between campuses, and the weekend came to a close with the baptism of one of our Ripon College students!
Spain Oct. 24-30
This trip included Josh and three other staff members. We had the opportunity to meet with campus ministry leaders in Spain, and are planning a partnership that will lead to future trips with students. We intend to make this a consistent spring break trip for our students, and students from Spain will have the opportunity to visit us in the States on their spring break as well. Our students have the option to study abroad in Valencia, and this partnership with En Vivo Campus Ministry could provide internship opportunities for our students who desire to gain ministry experience. We also hope to bring over some Spanish students to serve in internships here in Wisconsin.
Through our spring break trips we will be developing opportunities for students to learn and grow along with peers from across the globe. For our believing students it will be an opportunity to share with other students about how the Gospel has impacted their lives, and be encouraged by the stories of their peers. And for our students who are not yet following Jesus, it will be an opportunity to be immersed in a community of believers and witness the power of Jesus at work in the lives of their peers. We also hope that these short trips will excite students over the possibility of joining in the internship opportunities mentioned above. We are praying for this to be an enriching experience for our students, and we are working to create an environment in which they will see Jesus at work!
During this trip Josh also had the pleasure of spending a day with Brian Phillips and his family in Granada! It was a great encouragement to hear what the Lord has been doing in their lives, and a joy to explore their community in Spain. During a year in which our family has experienced a lot of change, it was refreshing to reunite with old friends from Kahoka.
On Campus
It is taking time to build trust and develop opportunities to minister to students on campus, but Josh has been experiencing some breakthroughs with a few students. Handing out free coffee on campus has sparked most of the conversations with students. Our consistent presence in their weekly routine has provided a platform to share about our ministry, and given students a chance to share their stories with us. We have a few regulars who take time each week to stop and talk around our coffee table, and Josh began meeting with a new student this month who has expressed interest in being a part of our young ministry. Please continue in prayer for these relationships. We are seeing this ministry of presence begin to open opportunities for greater influence in the lives of our students!
Family News
We have one major family update: Baby number 4 is on the way! Baby Didier is due at the end of May in 2023. The boys are super excited! Before we found out Kayla was pregnant, Boaz (completely out of the blue) started saying, "When we have a girl, we have a baby!" We have no idea what we are having, but he has remained convinced that the baby will be a girl. We are all looking forward to our new family member and cannot wait to see what adventures he or she brings!
We appreciate you and are thankful for your continued support!
In Christ,
Joshua, Kayla, Isaac, Samuel, and Boaz
"Everything He does reveals His glory and majesty.
His Righteousness never fails." Psalm 111:3
---
---
September 23, 2022
Classes have begun at UW-Madison!
After a lot of planning and preparation, Josh is excited to be getting more involved with campus life and making connections with students. Each week Josh is passing out free coffee and hosting games on campus in order to meet students and learn the daily rhythms at the University. We have already come across students who got coffee from our ministry last year and have been excited to reconnect with us! Several others have expressed an interest in joining a campus ministry and are interested in more information about His House. Student orientation produced some contact information for several students, and Josh was able to meet a couple others before classes began. He will also be attending open events and groups in which he can meet new students and share life with them.
The early weeks of this semester are focused on relational ministry as Josh strives to be a source of the Good News in the lives of students. Many students are trying to find community and belonging at the beginning of the school year, and we want this ministry to be a place where they can find it. Josh is working to develop prayer and support groups that will help to develop this sense of community as well as modeling a humble approach to seeking Jesus. Building these types of relationships and earning trust takes time, but this re-planting stage affords us the opportunity to focus on being present in the lives of students. Please pray for these developing relationships and for the Lord to open the hearts of our students to hear His voice!
Our family is starting to feel more at home in the community, and the local Wild and Free homeschool group is helping to develop friendships with local families.We are getting more acquainted with the area and less dependent on GPS each day! Kayla started a new homeschool year with the boys and they have been taking advantage of doing school outside while the weather is still nice! We are also visiting churches and searching for the right place for our family. Please pray for close friendships to be formed for all of us in this new community.
Thank you for your continued prayers and support! We are praying for you as well. We know that the Lord has big plans for this semester and we know that He is working in your life as well.
In Christ,
Joshua, Kayla, Isaac, Samuel, and Boaz
Ways to Give
Please use the memo or note field to indicate your gift is for Josh Didier
Giving Boxes:
You can place your gift into either Giving Box located at both entrances to the sanctuary.
Give by Mail:
You can mail checks made out to FBC Kahoka to 363 North Washington Street, Kahoka, MO 63445

---