Let's help our brothers and sisters in Christ to build God's Kingdom in Papua New Guinea!
---
---
Read what God is doing...
2022-02-13
Hello,First Baptist church family. We the Stevens family want to thank you for all your prayers and support continuously.
The truck that church helped purchase two years ago, really happened our ministry in Papa New Guinea. God has blessed our ministry, our of the truck, we were able to make some money and start a missionary transit project and praise the Lord, we able complete it.
Also, it helped us to build church / Chapel building and praise the Lord that we also complete it.
Prayer requests : Our vision for 2022 is to have a camp facility, and we are working on it to cut timbers and start collecting materials, so please pray for safe and straight.
Again thank you so much.
You'll are loved
In Christ
Stevens family.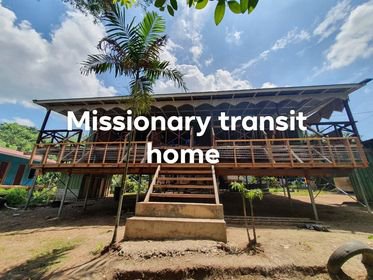 ---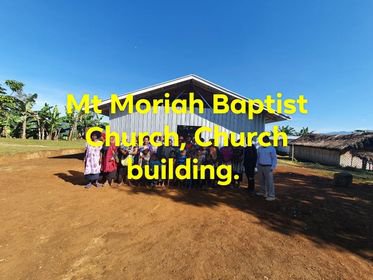 ---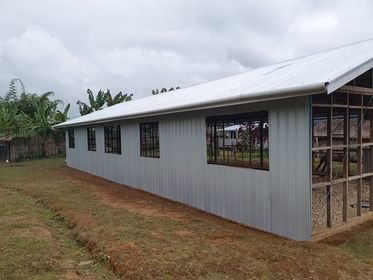 ---
Ways to Give
Please use the memo or note field to indicate your gift is for Papua new guinea
You can mail checks, made out to FBC Kahoka, to:
363 North Washington Street, Kahoka, MO 63445
Most banks offer their customers the option to automatically draft funds from their accounts on a recurring basis. You can add FBC Kahoka as a payee on your automatic bill pay and your bank will create and mail it to the church for free. There are no fees for this service.
Please use this information to add us as a payee:
FBC Kahoka, 363 North Washington Street, Kahoka, MO 63445
You can also give using the 'Square Cash App'
If you choose this method, you may give by using our cashtag: $fbckahoka
Please remember to put any special designations in the 'For' line. This will help us track the giving.
---
Additional information on fees
| Online Using Tithe.ly:(Credit/Debit Cards) | Electronic Bank Transfer (ACH) with Tithe.ly | Cash App | Cash or Check (on Sunday Mornings) | Cash or Check (via Mail or Bank Bill Pay) |
| --- | --- | --- | --- | --- |
| 2.9% + $.30 (AMEX: 3.5% + $.30) per trx | 1% + $.30 per trx | 2.75% per trx | No Fee | No Fee |
For Every $100 you give:
Using ACH, we receive $98.70.
Using VISA, Mastercard, or Discover, we receive $96.80.
Using American Express, we receive $96.20.
Using CashApp, we receive $97.25.
Using cash, check, or auto bill pay, we receive $100.
These fees add up significantly over time with sizable or regular giving. Please consider these costs as you aim to steward your gift for maximum Kingdom impact. This is one reason why we chose Tithe.ly. There is an option with Tithe.ly, as the giver, to cover the transaction costs.