Why Mwingi Kenya?
Well, we know a guy... Meet Meshack Muli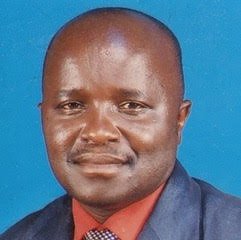 A native of Mwingi, Kenya, Meshack, is working to aid in
Spreading the gospel of Jesus Christ
Train new pastors to lead local churches
Help assist with building new church plants
Build a primary school in Mwingi for better education at a lower cost
Meshack reached out to us for help to build a church building in Mwingi. Their church currently rents a building, but that building is no longer available for their long-term use. Meshack's church already has access to the land so the requested funding would go solely to building the structure of the new church.
Our desire in helping the church in Mwingi is for this not to be a one-and-done event. As a church, we desire to partner with our brothers and sisters in Mwingi to help realize the goals of the local church and ministry.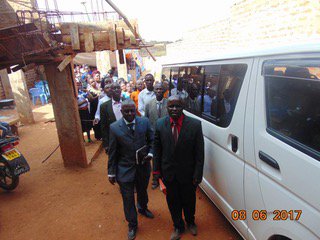 ---
View Larger Map
---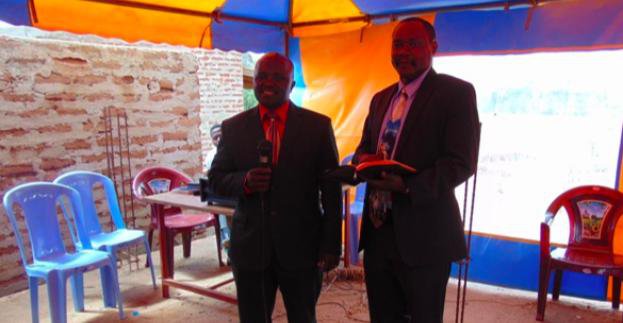 Meshack also volunteers to teach seminary students at RBC college in Mwingi. Simon (pictured above) is the Dean of Students at RBC. These two men, among others, are working to realize another goal of the ministry. They are working to build a grade school. Currently, the cost for a child to go to school for a year is about USD 600. This limits educational experiences to a select few. As we partner together with Meshack, as a missionary to his own people, we are moving to complete the goal of meeting the educational needs of kids in Mwingi.

---
Where do we start?
It starts with the church. Actually, our part starts with helping to "re-plant" this local church. Building the church in Mwingi, moving from a rented space, and establishing a more permanent base from which ministry to the local community can flow is the ultimate goal. The church, preaching the Good News of Jesus, will become the foundational start to these other ministry opportunities.
As we work through each goal, we will invite you to join us and God to minister to the people of Mwingi, Kenya. It starts with helping the church. You can do that in the form below.
---
---
---
Other ways to give
Please use the memo or note field to indicate your gift is for Mwingi Kenya
You can mail checks, made out to FBC Kahoka, to:
363 North Washington Street, Kahoka, MO 63445
Most banks offer their customers the option to automatically draft funds from their accounts on a recurring basis. You can add FBC Kahoka as a payee on your automatic bill pay and your bank will create and mail it to the church for free. There are no fees for this service.
Please use this information to add us as a payee:
FBC Kahoka, 363 North Washington Street, Kahoka, MO 63445
You can also give using the 'Square Cash App'
If you choose this method, you may give by using our cashtag: $fbckahoka
Please remember to put any special designations in the 'For' line. This will help us track the giving.
---
Additional information on fees
| Online Using Tithe.ly:(Credit/Debit Cards) | Electronic Bank Transfer (ACH) with Tithe.ly | Cash App | Cash or Check (on Sunday Mornings) | Cash or Check (via Mail or Bank Bill Pay) |
| --- | --- | --- | --- | --- |
| 2.9% + $.30 (AMEX: 3.5% + $.30) per trx | 1% + $.30 per trx | 2.75% per trx | No Fee | No Fee |
For Every $100 you give:
Using ACH, we receive $98.70.
Using VISA, Mastercard, or Discover, we receive $96.80.
Using American Express, we receive $96.20.
Using CashApp, we receive $97.25.
Using cash, check, or auto bill pay, we receive $100.
These fees add up significantly over time with sizable or regular giving. Please consider these costs as you aim to steward your gift for maximum Kingdom impact. This is one reason why we chose Tithe.ly. There is an option with Tithe.ly, as the giver, to cover the transaction costs.